MEXICO CITY – Steve Wijler grijpt podium tijdens WK debuut
In pas zijn eerste internationale seizoen en eerste WK heeft de 21-jarige Steve Wijler direct het brons veroverd op het onderdeel recurve. Hij versloeg in de Rus Baldanov met 6-2.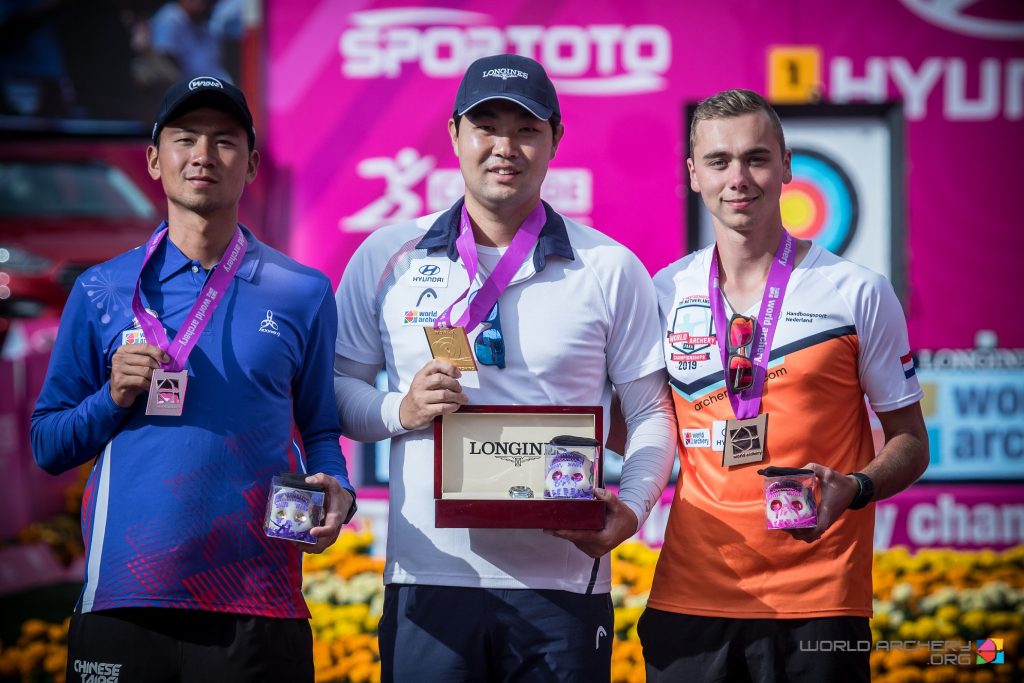 Arsalan Baldanov (8) begon zijn partij sterk met een 28-26 setwinst. De Limburger Wijler leek wat onwennig in de eerste set maar herpakte zich met een overtuigende set van 29. Daarna was Steve niet meer te stoppen. Met 29 en een afsluitende perfecte 10-10-10 liet hij geen enkele ruimte aan de Rus om hem van het podium af te houden.
After all I couldn't wish for a better season, and I am really curious to see what next year will bring.
Droomdebuut
Steve Wijler maakt een indrukwekkend debuut seizoen door. Tijdens zijn allereerste World Cup in Shanghai wist hij direct het goud te winnen. Later in het seizoen won hij een zilveren World Cup medaille bij de landenteams en nu zet het met een WK medaille de kroon op het werk.